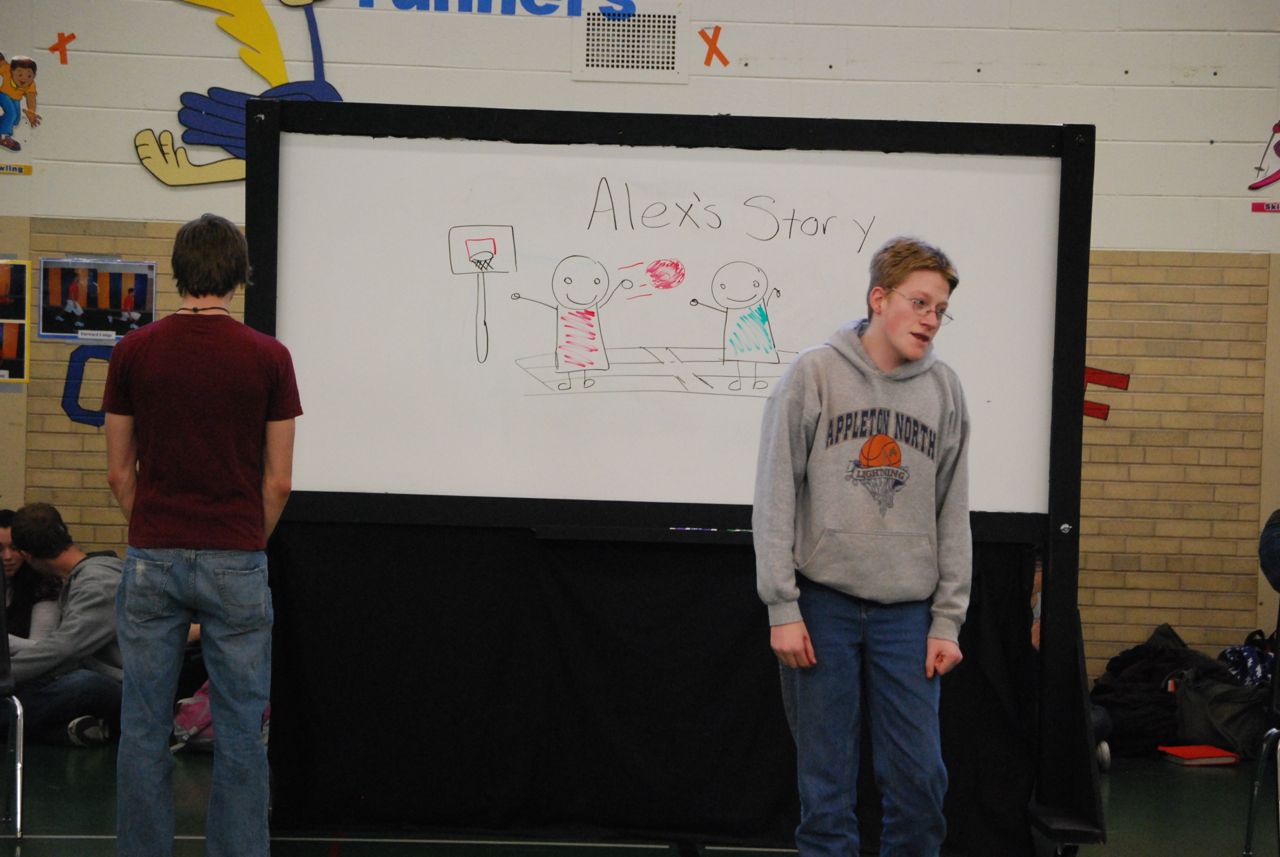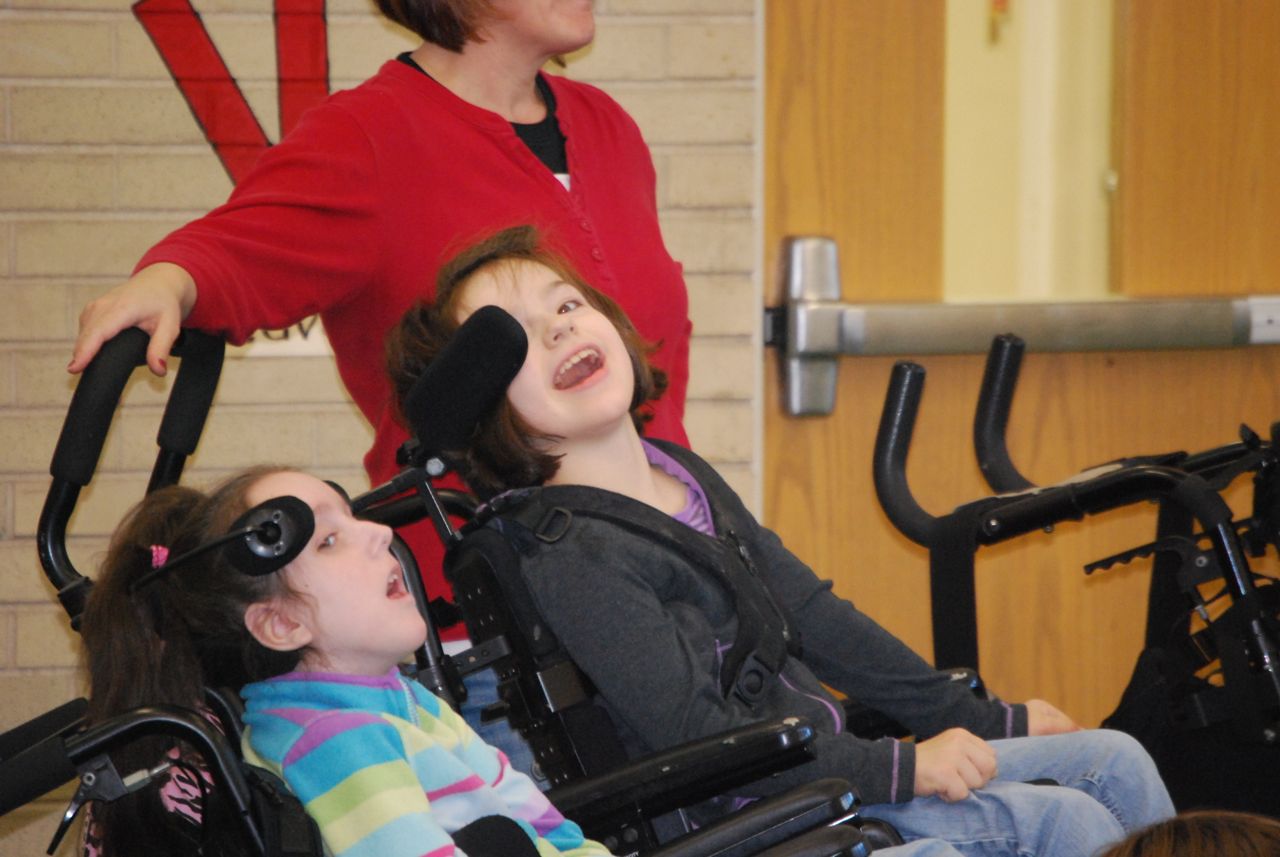 North High School offers several theatre courses as part of its curriculum:
Introduction to Theatre

Acting

Theatre Production

Theatre Seminar.
The Theatre Seminar/Production class presents a social-issue play each year on a topic of relevance to high school students and the community. Previous productions have dealt with the issues of tolerance, teen suicide, and homelessness. North was the first area high school to present the powerful play The Laramie Project. Other class projects have included staging a children's theatre version of A Christmas Carol and creating an original script and video on abusive relationships for Harbor House, a local women's shelter.
In 2008, the Theatre Seminar and Production class wrote and performed a social issue play that focused on disability awareness. It was very well received and filled a void in disability awareness education, so the 2009 seminar class revived it and brought it to several venues around the state. To see a full length version of this powerful 45 minute play, click on the following link: 2009 version of Much Like You
Hear My Story: Newcomer Voices
On Wednesday, May 30, 2018, the Appleton North High School Theatre Seminar/Production and Acting classes will present an original theatrical piece entitled "HEAR MY STORY: NEWCOMER VOICES" at 7:00 P.M. in the Large Group Instruction Room at North High School. The hour-long play features verbatim monologues derived from one on one interviews of North's Newcomer students conducted and performed by members of North's theatre class. North theatre educator and director Ron Parker states, "This project is the culmination of a year-long collaboration between the theatre students and those recent arrivals who are part of North's English Language Learners program. We have students from virtually every corner of the globe: Africa, Asia, Central and South America who have come to Appleton for a variety of reasons but who all share the universal desire learn and grow. These "newcomer" students have very limited English skills which makes both communication and socialization difficult challenges. We began the school year by bringing the Theatre and ELL classes together through a grant provided by the Fox Cities Performing Arts Center which centered around the theme of "Getting to Know You" which is the signature song from the musical THE KING AND I. During the course of many weeks, the two groups of students learned about each other and shared their stories, despite the language obstacles. What they all realized is that despite their different backgrounds and experiences, they were very much alike.
Unfortunately for most of the North student body, the Newcomer students remain a mystery. Their inability to communicate, due to their current limited ability to speak English, creates a barrier to meaningful connection and understanding. We decided that through the medium of theatre it might be possible to bridge this divide and provide a way for these amazing young people who have come here from all over the world to share their stories with their peers and community.
We began by pairing each Newcomer student with a member of the theatre class. Over the course of a several days, interviews were conducted and the student's responses recorded. Then, the theatre students transcribed the interviews and edited them down into short monologues using only the exact words of the student they interviewed
These verbatim pieces were then rehearsed to present in performance. . Each theatre student will portray the newcomer student they interviewed in a one to two minute monologue. Each monologue will be accompanied by projected images of the newcomer student whose story is being told. It is our hope that this project will open the door to acceptance, appreciation, and understanding for all who call Appleton home." Jean Pynenberg, North Humanities instructor who teaches the ELL students whose stories make up the play said, "This experience has provided valuable lessons for ALL involved- teachers and students alike—We have been able to celebrate diversity, recognize similarities, share stories and consider the role we each play in our school culture. I am excited to see HEAR MY STORY: NEWCOMER VOICES and know it will carry the valuable lesson of acceptance to all who take advantage of the opportunity to see it!"
The play will be performed for North student body during the school day on May 30th prior to the public performance that evening. Admission is free, but seating is restricted to 100 people. Both the school and public performances will be followed by a brief talk back. For further information, contact Ron Parker, director at 832-4300 or via e-mail parkerronaldc@aasd.k12.wi.us .